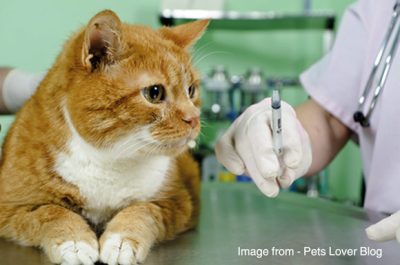 Vaccination – is it just a jab? When is vaccination optional?
There is now a plethora of information regarding the necessity or not of vaccinating any one – cat, child, dog, horse. Few farmers will miss vaccinating their cattle, sheep or pigs because they see the deaths of animals from the diseases they can vaccinate for. Anyone who visits a developing country and even has a […]
Renting with Pets
Renting with Pets: One of the biggest barriers to pet-owning is the misconception landlords have, that pet owning means property destruction and neighbour complaints. There are a growing number of websites to help pet owners rent and retain their furry friends – let's encourage the trend! It will take a bit of bucking to get to the european standard where a pet is just part of the family as far as landlords are concerned! First – do […]
Our cats may purr when we pet and tickle them, but it's a much more complicated form of communication than we've assumed.
We think we know what a cat's purr means. It is arguably the most recognisable sign of animal contentment: a pleasurable rasp that erupts whenever a cat is tickled or petted, the soundtrack to countless sessions sprawled on an owner's lap. But that's not quite the full story. There is a lot more going on with the cat's purr than […]