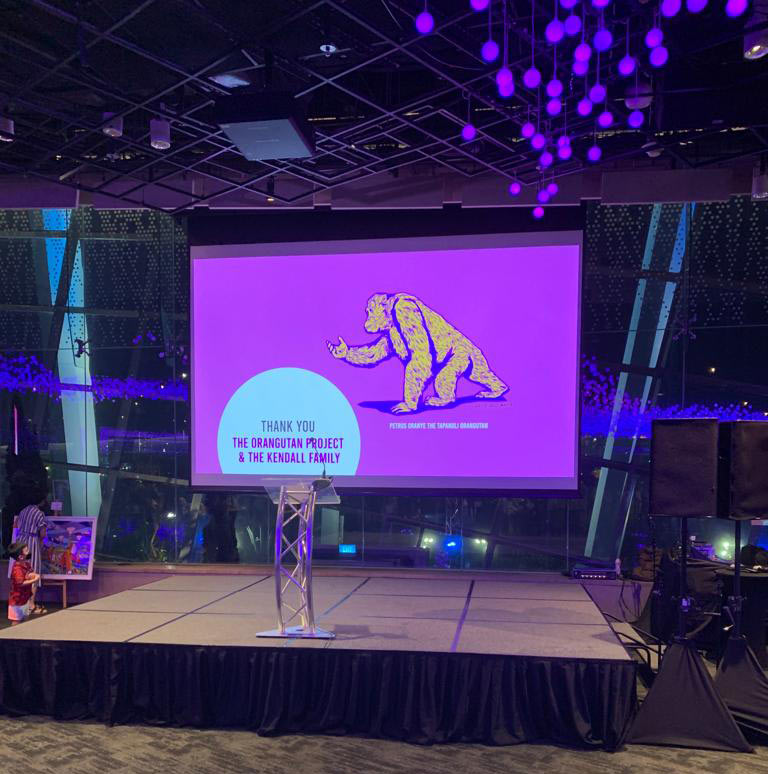 The annual trip to the International Veterinary Forensic Science Association was a success. In fact, somehow I ended up President, and leading the members to the next conference in Cagliari in Sicily! That's where I will be next year in May.
I met up with my family (siblings, a niece and a nephew) in Singapore. I don't think we have all been in the same place for 10 minutes never mind 10 days! In Singapore, we dedicated an orangutan sculpture to my late father – Peter HN Kendall – as something useful from his estate.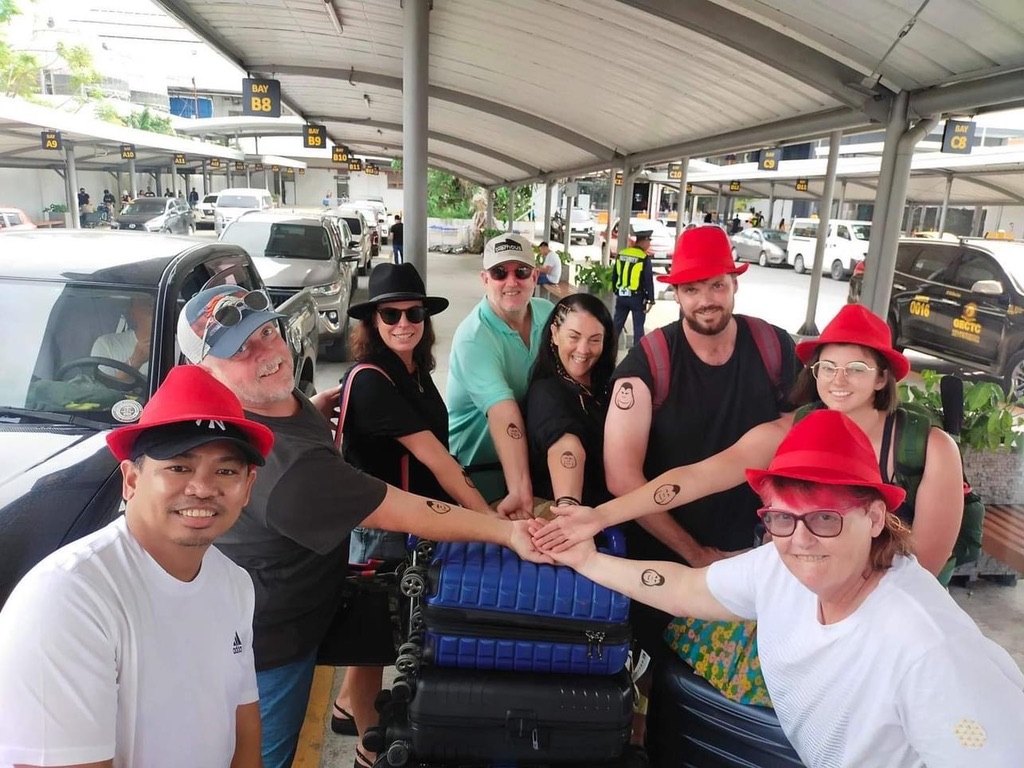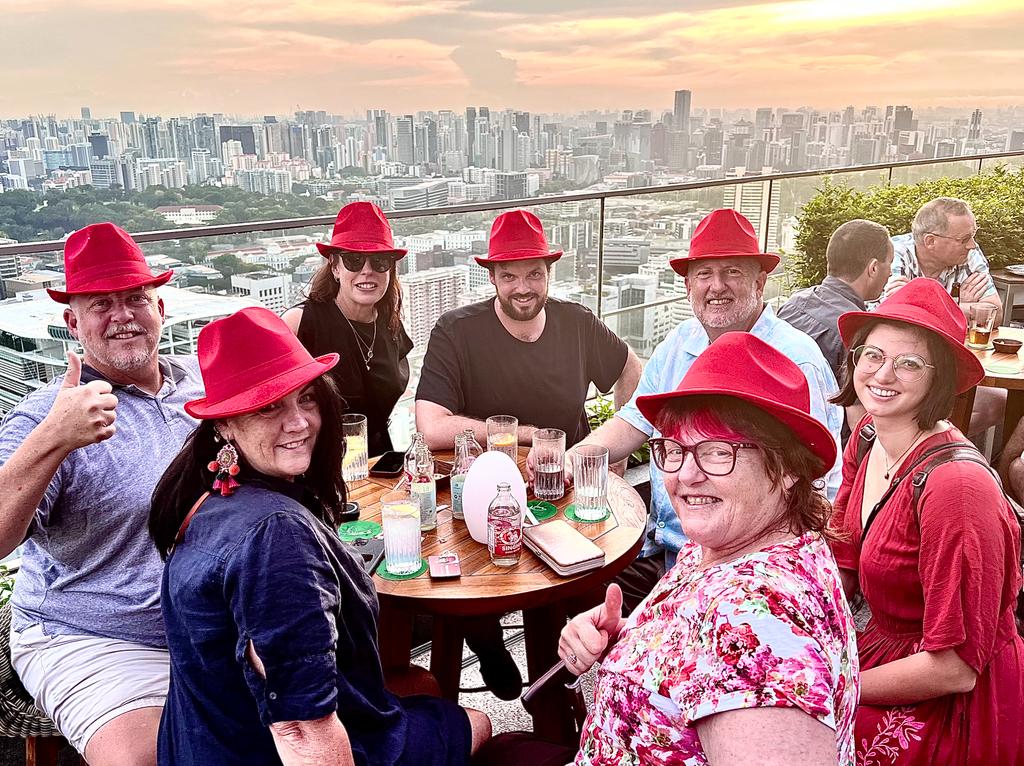 The sculpture is part of the exhibition in the Singapore Gardens By The Bay for the next 12 months.
After the exhibition has finished, the 400kg bronze will be auctioned off in Sydney to raise funds for The Orangutan Project. The exhibition will be seen by 10 million people. and with a bit of luck, will generate the funds needed to 'rewild' Sumatra.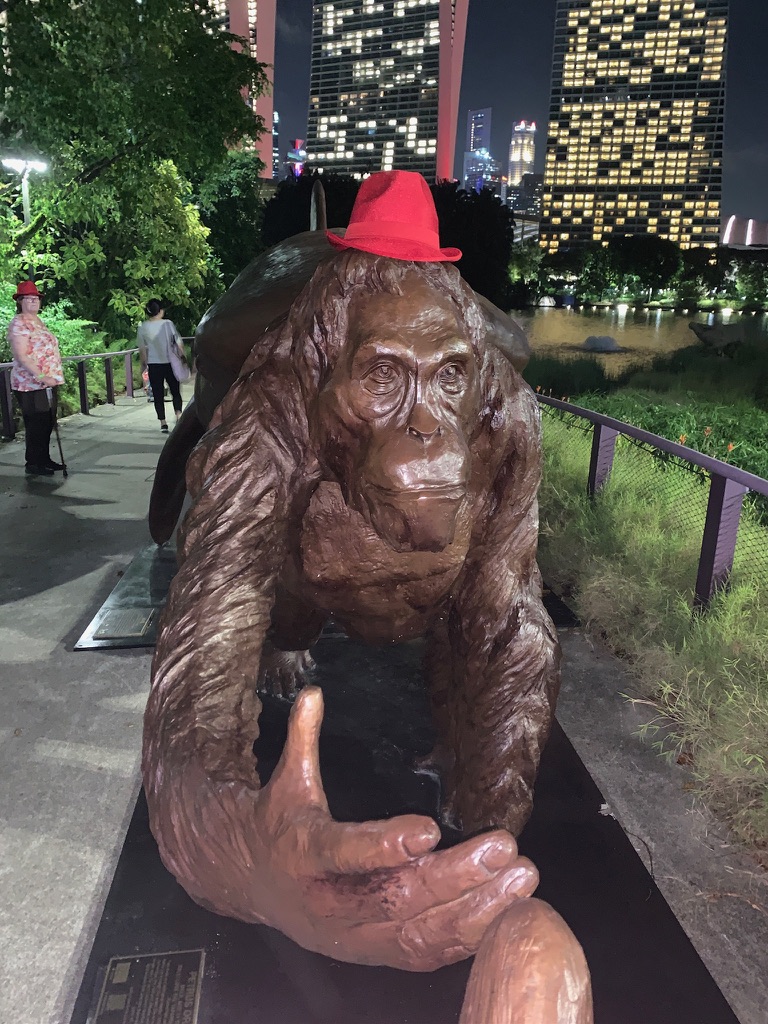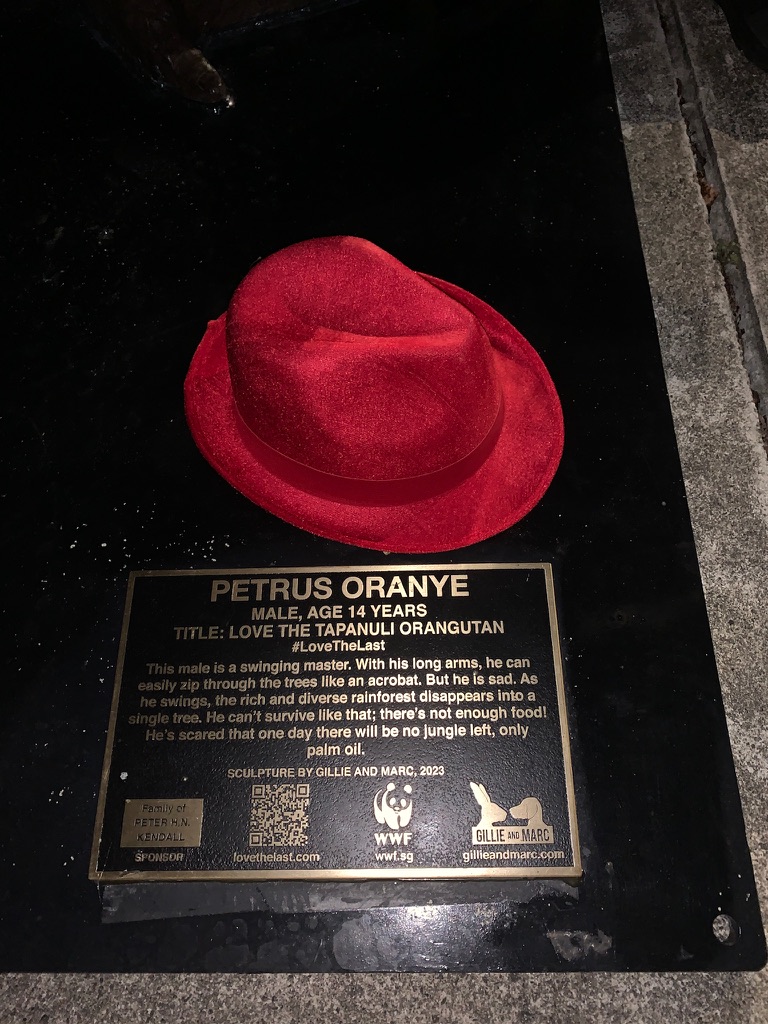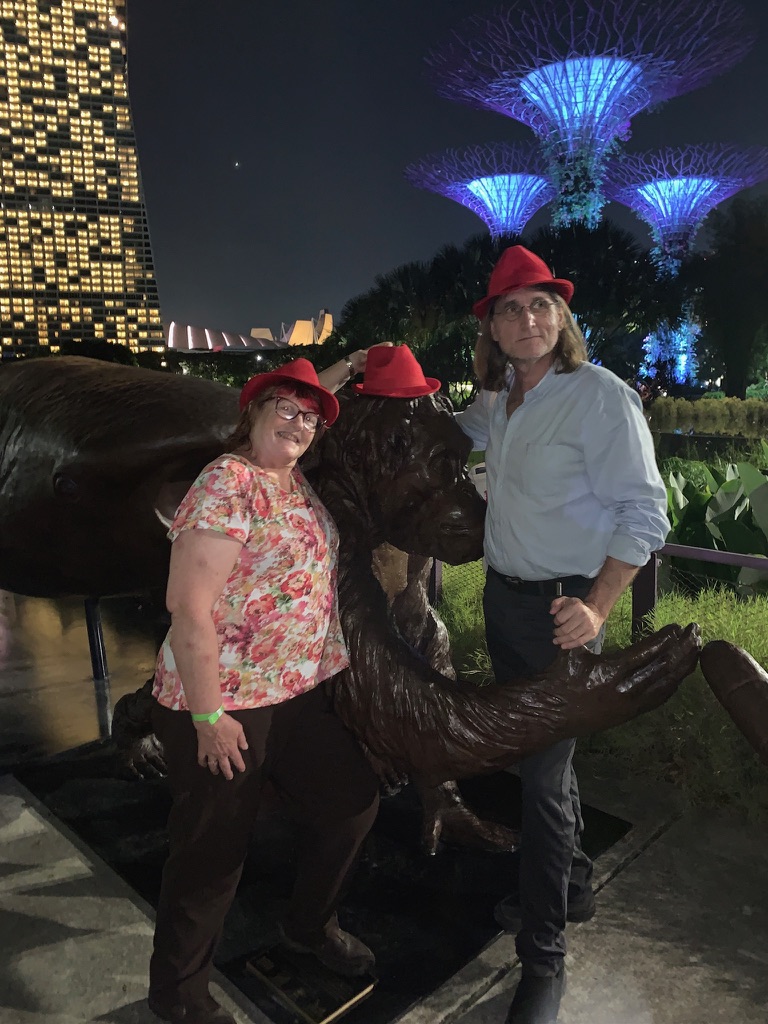 THIS IS MY VIDEO DESCRIPTION
After a couple of days in an interesting Hotel Scarletand sated with fine dining and massages, we all headed off to the Philippines, where my brother has his office. His local contacts set up the MOST amazing trip – eating in the local markets, staying on a (literal) House boat – a house built on pontoons – in the middle of a national park with snorkelling to see coral and Nemo clown fish right there as well as canyoning though not for me, but the others had an amazing time! And the finale – swimming with whale-sharks whale-shark – right there, peaceful and majestic as they swam by without even a wave in the water. Snorkeling through sardine balls – just like on an Attenborough film,  and with Sea Turtles – the whole time was exceptional.
Even riding the car ferry for 20 hours through typhoon Betty was just a challenge, not a disaster! As an asian holiday, the Philippines have a lot to offer and we only saw a small part – next time we will see the dugongs!