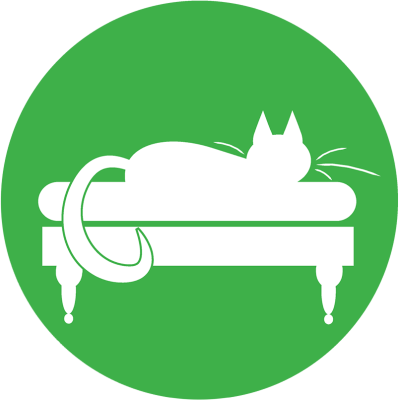 Unit 19 Boarding under new managment.
S.A.F.E. (Sydney's Animals For Everyone) Boarding (and Rehoming) is excited to be taking over the day-to-day running of boarding in The Cat Palace (Unit 19) from 1 August 2019. We will also be accommodating rescue cats on the premises – that means CATS AND KITTENS WHO ARE LOOKING FOR NEW HOMES TO LIVE IN!!. All rescue cats are health checked and vaccinated prior to being placed into the welfare section of The Palace. Boarding and rescue cats will never mix.
While S.A.F.E. is primarily a welfare organisation, great care and attention is given to every cat that comes through the door, whether it is cat boarding or cats looking for their second chance at furrever homes. S.A.F.E believe this combination is a purrfect mixture to ensure help for as many rescue cats as possible and also provide a high level of care to boarding clients. All staff and volunteers are very experienced in looking after cats and will attend to each cat's needs with the same love and joy that you do for your beloved pets.
S.A.F.E. is a not-for-profit registered charity and while it is based in Northern Sydney and the Northern Beaches, rescue cats from all over Sydney are taken in.
S.A.F.E has a very a strong supporter base and is looking to grow and fill the gap left in the welfare sector after the largest cat rehoming facility in Northern Sydney closed in 2017. After two years of operation S.A.F.E. is approaching its 100th adoption.
Opening times for drop off and pick up will officially be 10.00am to 4.00pm seven days a week, though you can request an appointment outside these hours as volunteers and staff are around making sure your cat gets the attention every cat requires!
The S.A.F.E. team looks forward to meeting all the regular cats and clients that board at The Cat Palace and is excited about the support that it has received from Dr Kim. We hope that you, her clients, will extend that support to S.A.F.E. and get behind the important cause we are aiming to continue. If you would like to know more about S.A.F.E. or the change of management please don't hesitate to contact us or check out our website www.saferehoming.com.au