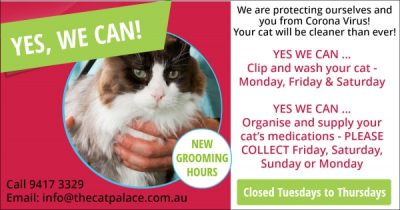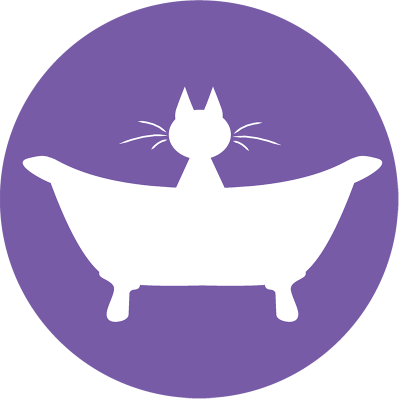 If you find your preferred grooming date is booked out – please phone 9417 3329 or email us at info@thecatpalace.com.au as our friendly staff can often find you a special time that suits you.
Use this booking form to complete your GROOM booking.
DON'T MISS OUR SPECIAL GROOMING OFFER! OVER 50% OFF GROOMING – ONLY $99 SAVE UP TO $128! MONDAY AND FRIDAY ONLY Includes Full Clip – Lion, Lamb or Belly, Bottom & Defluff Conditioning Oxy Wash, Nails clipped! PLUS FREE Dental Check & Body weight assessment ($99 value)
Please make multiple bookings if you are bringing 2 or more cats along.
Grooming booking requires a $99 payment in full via Paypal. Non-refundable if booking is cancelled.
You will be directed to a payment page once you submit this form.
Some practical cat care tips...